This recipe is very simple and quick to prepare, but the result is a dish with a wonderful aroma. For this type of cooking it is necessary that the pork chops are nice and tender, with a little fat around.
Preparation: 20-30 min
Portions: 4 people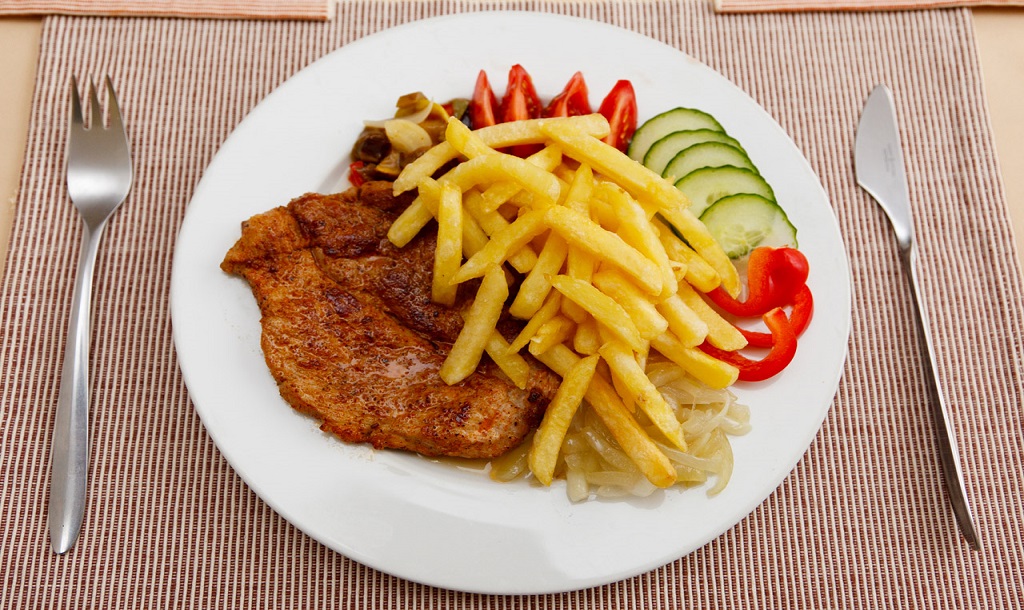 Ingredients:
80 grams of butter
4 pork chops boneless 1 inch thick
1/2 cup dry white wine
salt as needed
fresh ground black pepper as needed
1 teaspoon crushed dried sage
1 teaspoon crushed dried rosemary
2 or 3 cloves garlic finely chopped
2 tablespoons lemon juice
Preparation:
Melt the butter over medium heat in a large skillet. Place the pork chops in the skillet with butter and let them cook until they are with a nice golden color in both sides. Do not overcook them or they will become tough and dry.

Pour in wine, and season with salt, pepper, rosemary, and garlic. Simmer, uncovered, for 20 minutes, or until chops are tender. Transfer pork chops to serving plates, and spoon sauce over the meat.

At this point add the wine, salt, pepper, sage, rosemary and garlic to it and put the lid on top. Simmer for about 20 minutes until the pork chops are tender. Transfer the pork chops to a warm serving dish.

Add the lemon juice to the remaining sauce in the skillet and simmer for a minute, with a spoon pour the sauce over the pork chops; serve and enjoy.